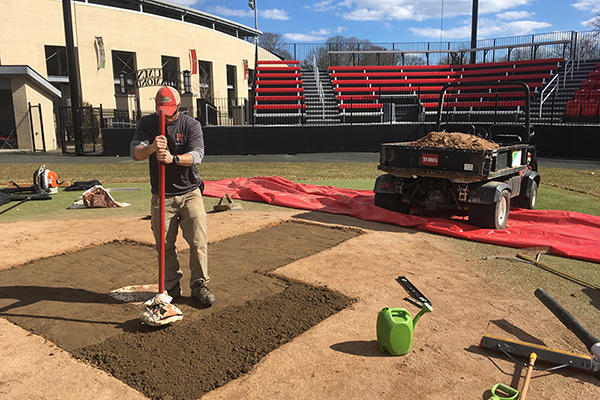 Infield renovations can enhance the drainage and playability of your clay surfaces. Whether you need a full renovation or just occasional laser leveling, Championship Turf Services will transform any playing surface into a high-performance field.
Renovation services include:
Lip removal to eradicate clay build-up along turf edges
Adding or replacing material with the right infield mixes and conditioners based on your needs
Laser leveling to improve surface drainage
Pitcher's mound and home plate rebuilds or enhancements
Championship Turf Services also constructs and renovates USGA greens and tee boxes. Our specialized low-impact grading equipment allows us to service the golf industry in a cost-effective and minimally invasive manner.