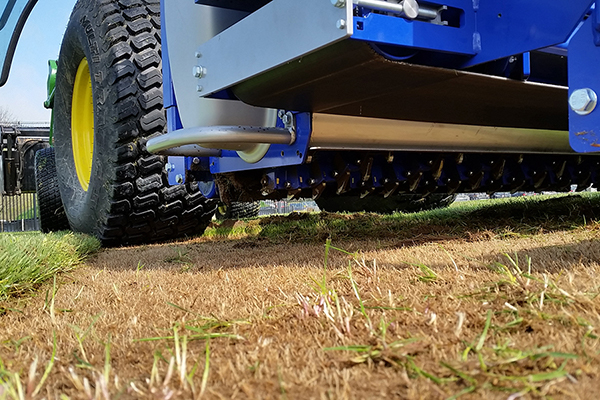 Renovating your field can alleviate damaged, unhealthy, or poorly constructed playing surfaces. We can service all of your needs whether you need to improve drainage, fix problem areas, or completely reshape your field.
Services include:
Fraze mowing – a process that removes, smooths, and allows the re-establishment of a field surface to eliminate weed seed, disease pathogens, and pests.
Sod repair in high traffic areas such as goal mouths or field centers
Laser leveling, seeding and sod installation
Championship Turf Services also constructs and renovates USGA greens and tee boxes. Our specialized low-impact grading equipment allows us to service the golf industry in a cost-effective and minimally invasive manner.