Athletic Field Management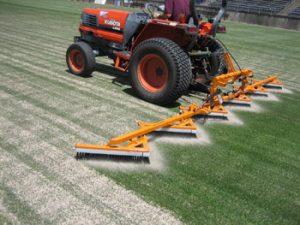 Championship Turf Services takes pride in developing high-quality turf. Keeping that turf in top condition over the long term requires timely and appropriate maintenance.
Championship Turf Services can customize a maintenance program to fit your field, providing complete facility management or working in conjunction with your staff.
Services Include:
Facility Management
Mowing, Aeration, Top Dressing, Overseeding
Fertility and IPM programs
Infield Maintenance
Field Lining and Logo Painting
Synthetic Field Maintenance/Snow Removal
Game Coverage and Special Events Management and Recovery