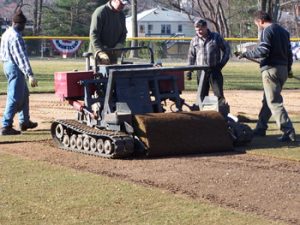 Everyone who works under the Championship Turf Services banner is passionate about sports turf and committed to providing the highest quality service to our customers. Our employees are a major asset to our operations and key to our mission to build superior sports fields across Southern New England. We provide competitive compensation and benefits, state-of-the-art equipment, and ongoing training in the exciting field of athletic field construction and management. To inquire about job opportunities at Championship Turf Services please contact
Michael Flowers, President, at (860) 485-0219.
Championship Turf Services is an Equal Opportunity Employer.